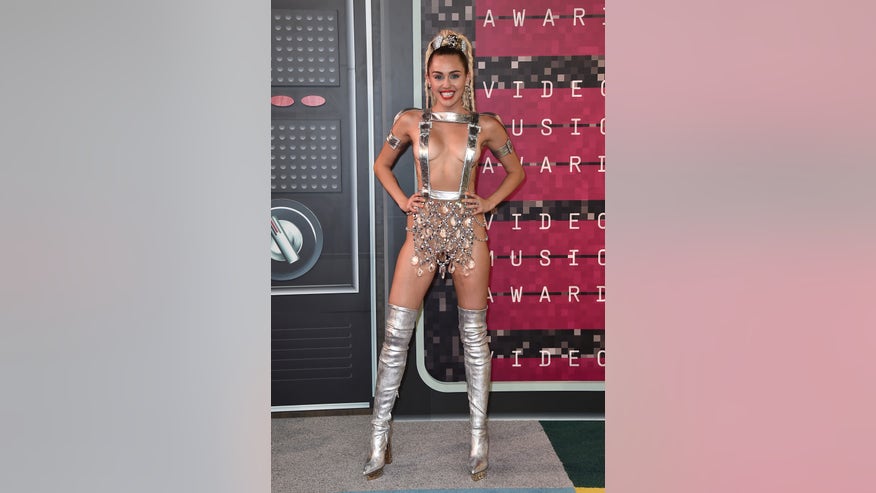 Stars show off their strange and sexy styles at the 2015 MTV Video Music Awards.
LOS ANGELES – This year the MTV Video Music Awards were less about the awards and more about the drama between the celebrities. So there's no more bad blood between Taylor Swift and Nicki Minaj, but did Minaj stir up something with Miley Cyrus this time?
Minaj opened the show with a bang as she performed two of her songs, "Trini Dem Girls" and "The Night Is Still Young." However, the show stopping moment occurred when Swift and Minaj squashed their feud by performing together. The duo finished the rapper's performance by singing "Bad Blood" together.
Swift and Minaj had a war of words on Twitter earlier this year after the rapper said she was upset she didn't earn a nomination for video of the year, tweeting, "If your video celebrates women with very slim bodies, you will be nominated for vid of the year." She also tweeted, "When the 'other' girls drop a video that breaks records and impacts culture they get that nomination."
Subscribe to FOX411's new YouTube channel.
Swift responded, "I've done nothing but love & support you. It's unlike you to pit women against each other. Maybe one of the men took your slot."
After squashing that fight, Minaj may have started another. As she went to accept her award for Best Hip Hop video, the "Anaconda" star called out Cyrus for telling the New York Times she was "not very polite," among other things, regarding tweets about the VMAs.
After thanking her Pastor Lydia, Minaj looked to Miley and said, "Now back to this bitch who had a lot to say about me the other day in the press…Miley what's good?"
Cyrus looked momentarily stunned but congratulated Minaj and continued the show with a positive attitude.
"We're all in this industry and we all do interviews and we know how they can manipulate s**t. Nicki, congratulations," she said.
Taylor Swift and Kanye West ended their six-year-old feud as she presented him the Michael Jackson Video Vanguard Award. Swift said, "I have been a fan of his since I can remember because Kanye defines what it is to be a creative force in music, fashion, and well, life."
West accepted the award then insulted Justin Timberlake and his Grammy win, slammed MTV, admitted he was high and announced his candidacy for presidency in 2020.
Regarding Timberlake, he said, "I just, I sat at the Grammys and saw Justin Timberlake and Cee Lo lose," West said. "Gnarls Barkley and the 'Sexyback' album... Justin, I ain't trying to put you on blast but I saw that man in tears bro. And I was thinking like, he deserved to win album of the year. And the small box that we are as entertainers of the evening, how could you explain that?"
Timberlake tweeted about the situation, "Kanye is so cute, y'all" and then " Jokes, you guys…Jokes #chill."
Btw... I JUST watched my man 'Ye's FULL speech... He always has a point. And I support it. #truth

— Justin Timberlake (@jtimberlake) August 31, 2015